Napa Valley is probably the most famous valley in the Continental United States. Not only it has history and prestige as far as the wine industry goes but also beautiful scenery and delicious cuisine. It is impossible to visit the valley and not be overwhelmed by the landscapes and the relaxing atmosphere. The delicious food and wines offered from the hundreds of wineries. It is one of the places where you can really relax, enjoy a glass (or many more) of wine and truly de-stress. We expected a lot from Napa Valley from all the articles and reviews. We still were blown away by the luxury, the picturesque landscapes, the amazing food, and the final bill after all was said and done …
Road to Napa Valley
We flew to San Francisco and drove to Napa Valley. It was a mistake. Driving instead was the better choice. There are just so many places where you just want to stop and enjoy the view, relax, and take a deep breath. Missing on that for saving an hour now in retrospect seems like a planning oversight on our part.
One thing we did not make a mistake on was to skip the Golden Gate Bridge and its famous Vista Point. That we enjoyed a lot even with the extreme wind in our faces! Needless to say our plans to fly our drone there were completely ruined. We actually ended up going to the bridge two times since the weather was even worst the first time with mist & clouds completely covering the bridge. So if you considering that route and leaving from San Francisco make sure you stop at that point. It is worth it even if you do it twice due to the weather 🙂
Lodging
Napa Valley is a very busy place and you need to pre-book in advance. Especially if you want to stay close to the happening places or wineries. We booked very late and were lucky enough to find a good room at The Meritage Resort and Spa. The resort is located about five miles from downtown Napa. The location, rooms, breakfast, and amenities were great. We do recommend it and we would stay there again in the future.
Things to do
There are more than 450 wineries in the Napa Valley so not visiting at least some of them would be a crime! Many of them are tourist attractions with castles, fountains, and breathtaking scenery. Not to mention the amazing wines you can taste and enjoy while being there. We visited a few of the more famous wineries as well as some of the parks. We also spend a good amount of time in Napa as well as Sonoma Downtown areas.
Napa Downtown
Since it was just 5 miles from our hotel we started in downtown Napa. Filled with various high-end restaurants and with a riverside view we loved our time there. We would never forget our dinner at the Morimoto Napa. It will remain as one of the absolute best tasting meals we have ever tried. Absolutely blew away everything else we dared to taste during our trip or any other trip we have done in a long time.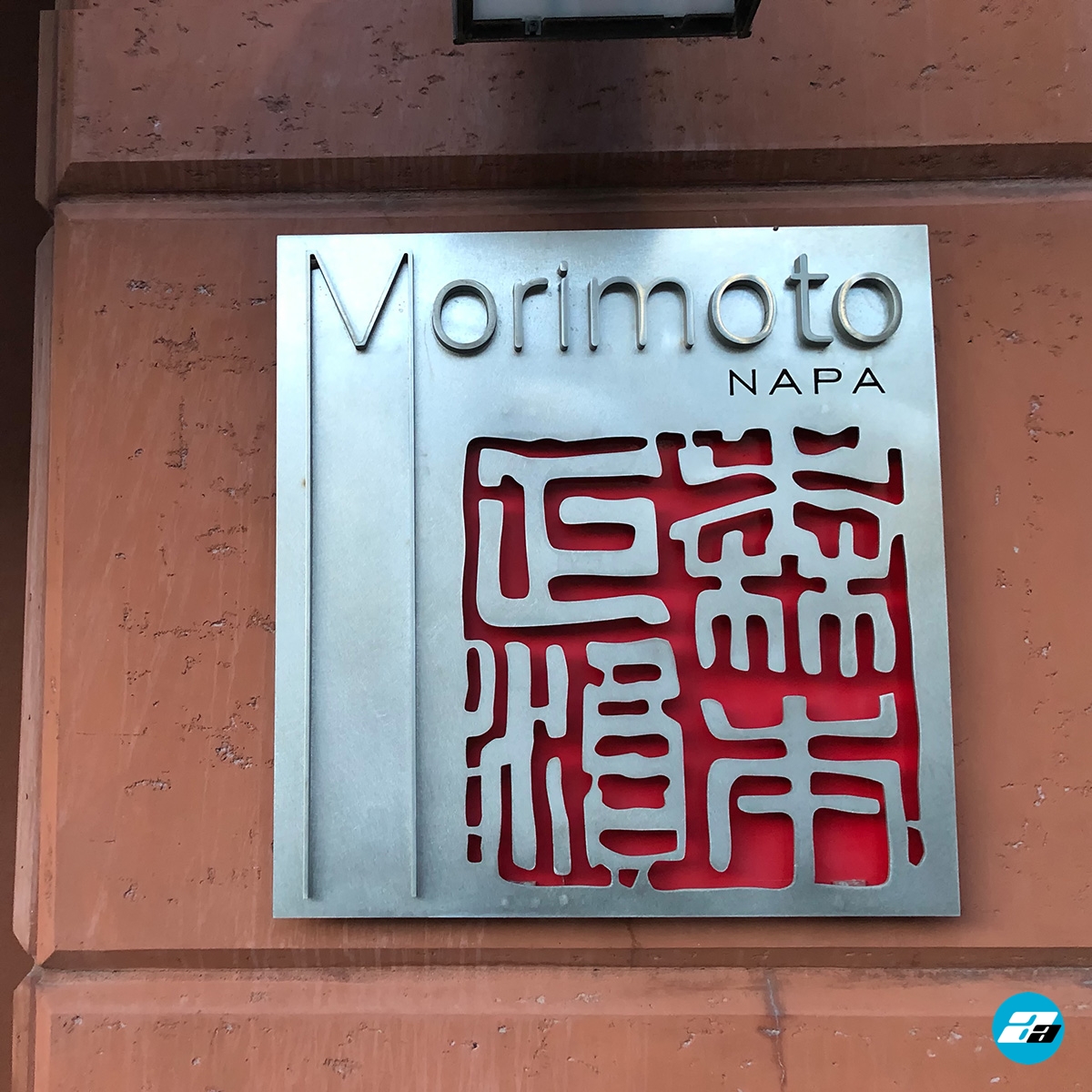 We also spend some time walking the main streets and exploring the stores and small shops there. Most of the places were on the high-end price-wise which was expected. The chocolate and ice cream stores were top notch and we truly enjoyed those. You can also have a nice walk around the riverside or relax at the small park there. Overall a great small town with beautiful scenery, great bars, and restaurants with a focus on wine drinking and testing as I am sure you would have guessed by now. Prices are on the higher end however so have that in mind.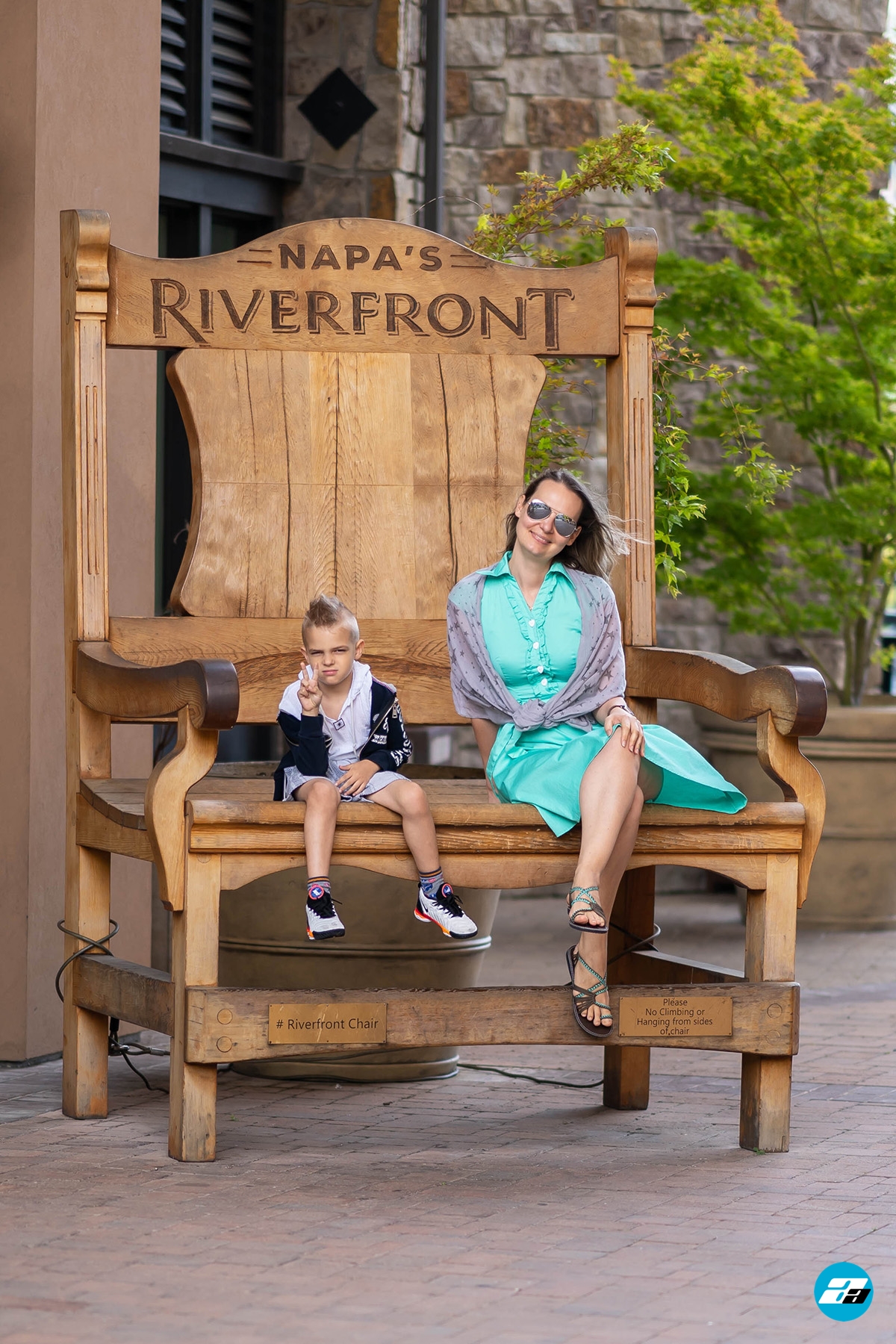 Right next to the downtown (crossing the Napa Valley Wine Train railroad) you can also find the Napa campus of the Culinary Institute of America. Unfortunately, when we were there it was completely closed (COVID 19). The property however looked beautiful. It was highly recommended to us. There are plenty of things to do there during its open hours so have that in mind when planning your itinerary and you are into wines and cooking.
In the plaza next to it, you can also find the Oxbow Public Market. A highly recommended place for groceries, lunch, and keepsakes. Plenty of places to eat and things to buy. If you are into oysters you should check the oyster bar they have inside. Overall we loved the place.
Sonoma Downtown
We felt that Sonoma Downtown was nicer and more relaxing overall than Napa Downtown. The beautiful parks and historic buildings really gave it a different atmosphere which we really liked. We spend some time at a few of the restaurants & shops there as well as relaxing at the main park enjoying some homemade ice cream.
Artesa Winery
This was one of the first wineries on our list due to the recommendations we got for its beauty and architecture. It was everything we were told to expect and more. Inside and out this winery is a beautiful piece of modern architecture. Various fountains & sculptures on the property as well as a great overview of the valley. Official link to the winery website.
Sterling Winery
Now not a lot of wineries at the Napa Valley can say that they have their own cable car on the premisses. Although we felt that wait times were not worth the cable car the end experience was unique and enjoyable once in the car itself. The architecture and state of the building were not up to par with the Artesa winery but the commanding view of the valley did impress us. Also, the entrance to the winery was especially beautiful. If you have a chance to go there make sure you do it in the afternoon where it is not as crazy and the road is empty. It is the perfect place for pictures. Official link to the winery website.
Castello di Amorosa Castle & Winery
This was our pick overall in terms of wines, atmosphere, and scenery. Everything about this winery screams Napa Valley. From the actual castle that it is to the breathtaking landscapes around it. We really could not leave and it seemed we were not alone. The place was really packed. It was closed for visits without reservations until 5 PM. It closes at 7 PM so if you have no reservation you have still a few hours in the afternoon. Once you go down to the underground level and taste the wines you really do not want to go or do anything else. The staff was super friendly and the store was packed with anything you can imagine related to wine. Highly recommended. Official link to the winery website.
Beringer Winery
Beringer was recommended to us as one of the most relaxing and kid-friendly wineries. It really was. Everything was laid out beautifully with playgrounds and various seating gardens. There was live music and quite a few families with children just enjoying their wine and conversations. Really great atmosphere which we truly enjoyed.
Official link to the winery website.
V. Sattui Winery
The least amount of time we spent was in the V. Sattui Winery since it was packed with events and we did not have a chance to really explore it. We did like the scenery and the atmosphere and the fact that both times we passed through it it was really busy speaks enough about the wine and cuisine offered there. It was family-friendly with more than a few gardens and places to sit and enjoy the wine. If you plan to explore and taste the wines make sure you buy the pass otherwise the experience is somewhat limited as the main area is closed.
Official link to the winery website.
The Valley
Overall Napa Valley is a beautiful place even without any visits and tours to the hundreds of wineries there. Just driving through it is an amazing experience. Miles of green vineyards intertwined with the yellow burned from the sun grass. We kept stopping every chance we got to just look and enjoy the landscapes. If you are wondering if you should spend the extra money on a Napa trip lets us make it easier for you. Do it! If you can realistically afford it … do it! It is one of the most beautiful destinations to visit in the USA.
Book Similar Top Rated Adventures