Key West is a great spot for a getaway/vacation and the highway to it has always been a symbol of the travel to the Florida Keys. The Overseas Highway is an attraction which holds a special place in our hearts. It is one of the top things to experience in South Florida.
The Overseas Highway is a 113-mile (181.9 km) highway carrying U.S. Route 1 (US 1) through the Florida Keys. Large parts of it were built on the former right-of-way of the Overseas Railroad, the Key West Extension of the Florida East Coast Railway. Completed in 1912, the Overseas Railroad was heavily damaged and partially destroyed in the Labor Day Hurricane of 1935. The Florida East Coast Railway was financially unable to rebuild the destroyed sections, so the roadbed and remaining bridges were sold to the state of Florida for $640,000.
Since the 1950s the Overseas Highway has been refurbished into a main coastal highway between the cities of Miami and Key West, offering travelers an exotic roadway through a tropical savanna environment and access to the largest area of coral reefs on the U.S. mainland. Many exotic animals such as the American Crocodile and Key Deer inhabit the tropical islands of the Florida Keys
It is rather difficult to grasp the size of it when driving in the car even if you stop multiple times. You kind of need to really see it from above to really appreciate the beauty of it. If you ever have a trip coming up to Key West make sure you take your time to enjoy the views and nature around it.
There are plenty of stops among the way (see from the photo below) to walk and enjoy the ocean views. In some sections of the highway, there are small parks on the side with picnic areas.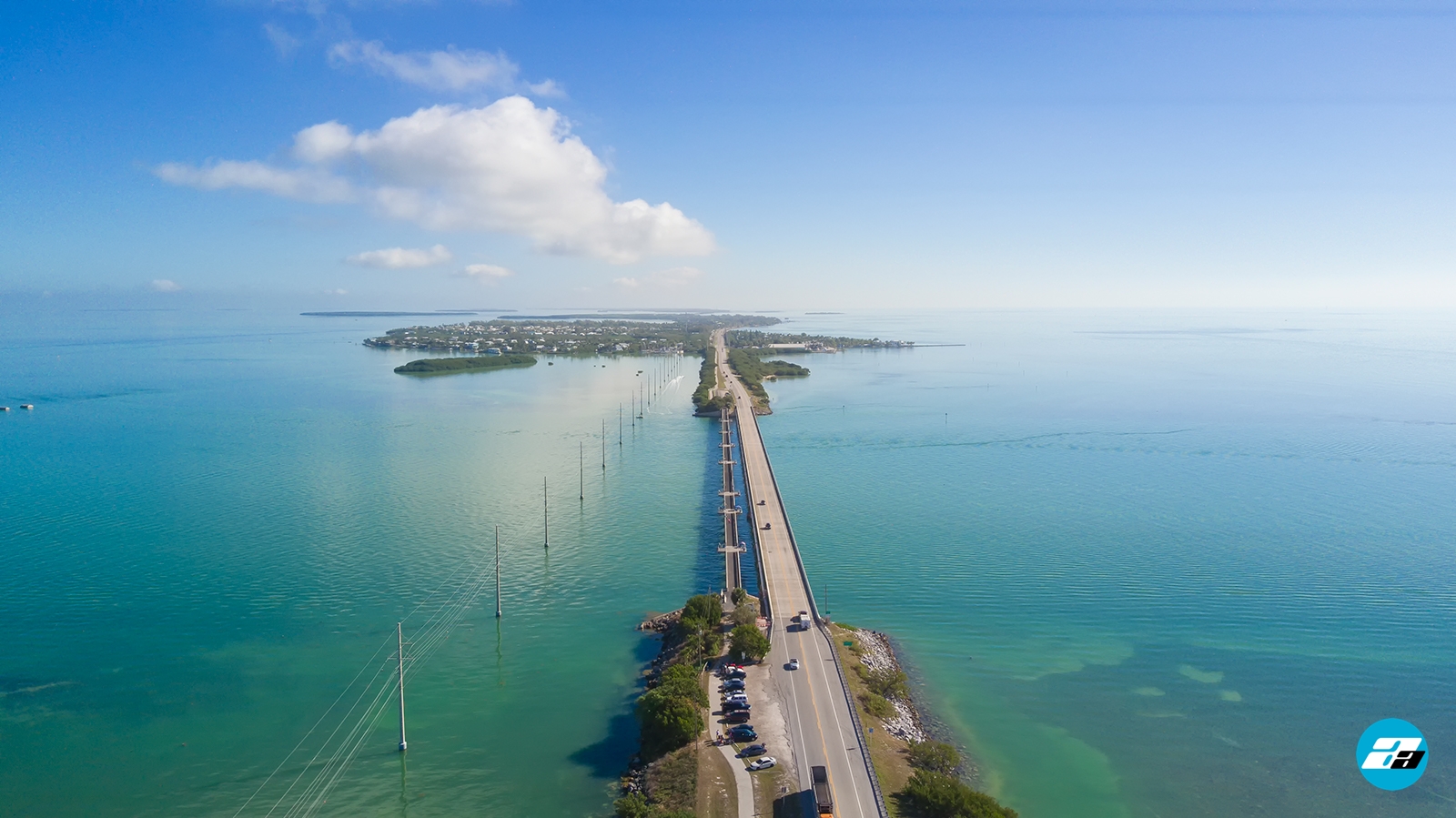 Overall this highway gets you in a very relaxed and vacation mood on your way to whatever island you are going from the Florida Keys. We highly recommend it.
Book Similar Top Rated Adventures