Bulgaria was the first destination during our 2017 European adventure. A small and beautiful country with an amazing culture, cosine, and nature. It was the perfect starting point since its located at a central location bordering famous travel destinations like Turkey, Romania, Greece, and Serbia. The plan was to explore Bulgaria for a week and then continue on our trip to Greece.
On the Road
We drove around the country as much as we could and our time allowed. Stopping to fly our drone and take pictures as frequently as possible. Realistically you can spend weeks doing that in just a few of the places we visited. You really are overwhelmed by the natural beauty of this country. It should be on anyone's travel plans when visiting Europe!

Shipka Monument
The Shipka Monument is a Monument to those who died for the Liberation of Bulgaria during the Battles of Shipka Pass in the Russo-Turkish War of 1877-78. It was opened with a ceremony in 1934 and designed by Bulgarian architect Atanas Donkov and sculptor Aleksandar Andreev.
Note that Shipka and the Buzludzha Monuments are close to each other. You can visit both in one day. The views are breathtaking and it is a prime spot to fly your drone or just enjoy the silence and nature. With that being said be prepared to go through some bumpy roads trying to reach the monuments. The roads (we visited during 2017) there were not at all well maintained so have that in mind.
Buzludzha Monument
The Monument House of the Bulgarian Communist Party (also known as the Buzludzha Monument). It was built on Buzludzha Peak in central Bulgaria by the Bulgarian communist regime.
Asen's Fortress
Asen's Fortress, is a medieval fortress in the Bulgarian Rhodope Mountains, 2 to 3 kilometers south of the town of Asenovgrad, on a high rocky ridge on the left bank of the Asenitsa River. The fortress is 279 meters above sea level.
Sofia
Sofia is the capital and largest city of Bulgaria. The city is at the foot of Vitosha Mountain in the western part of the country. Being in the center of the Balkan peninsula, it is midway between the Black Sea and the Adriatic Sea, and closest to the Aegean Sea.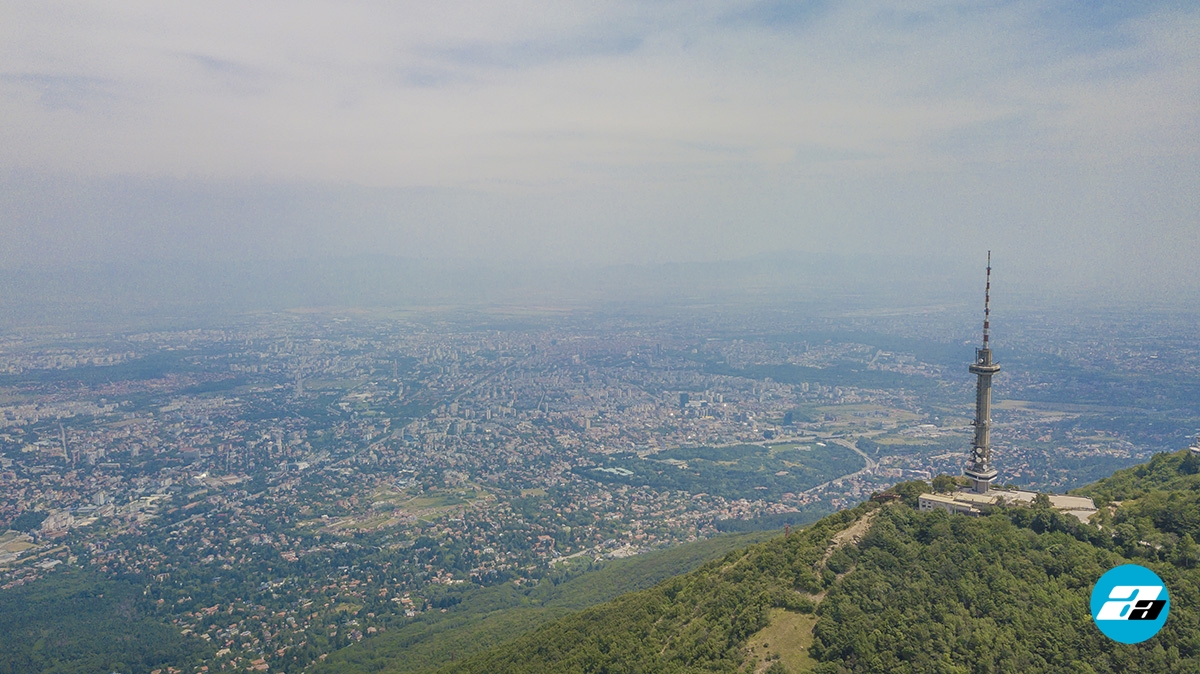 Sofia, Plovdiv, and Varna (Bulgaria 2nd and 3rd largest cities) are the three major destinations that should be on your list if you want to experience the cities in Bulgaria. One is surrounded by mountains the other by ancient ruins and history and finally Varna with its beautiful coast of the Black Sea. If you are looking to relax and stay in resorts at the sea Varna would be the city for you.