Key West one of the most popular vacation and getaway destinations in South Florida. Famous for its great sunsets, history, and attractions this is one of the most visited spots by both local Floridians and tourists alike.
Key West (Spanish: Cayo Hueso) is an island and city in the Straits of Florida on the North American continent. The city lies at the southernmost end of U.S. Route 1, the longest north-south road in the United States. Key West is the southernmost city in the contiguous United States and the westernmost island connected by the highway in the Florida Keys. The island is about 4 miles (6.4 km) long and 1 mile (1.6 km) wide, with a total land mass of 4.2 square miles (11 km2).
Attractions
There are quite a few things to do and experience in Key West. Even getting to Key West is an attraction by itself since you drive on one of the most beautiful highways in the world … The Overseas Highway.
Another thing you have to experience there is exploring Duval Street (the city main street) and stay to see the sunset at the sunset pier. One of our favorite things there is watching the various entertainers at the pier and enjoying the last few hours of sunlight. Colors are amazing and close by there are tons of places to have fun and get something to eat.
There are tons of various shops, bars, museums, and places with so much history that you days there go quickly. Spending time on Mallory Square and exploring the Shipwreck Museum as well as riding on the Old Town Trolley are just a few of the things to experience.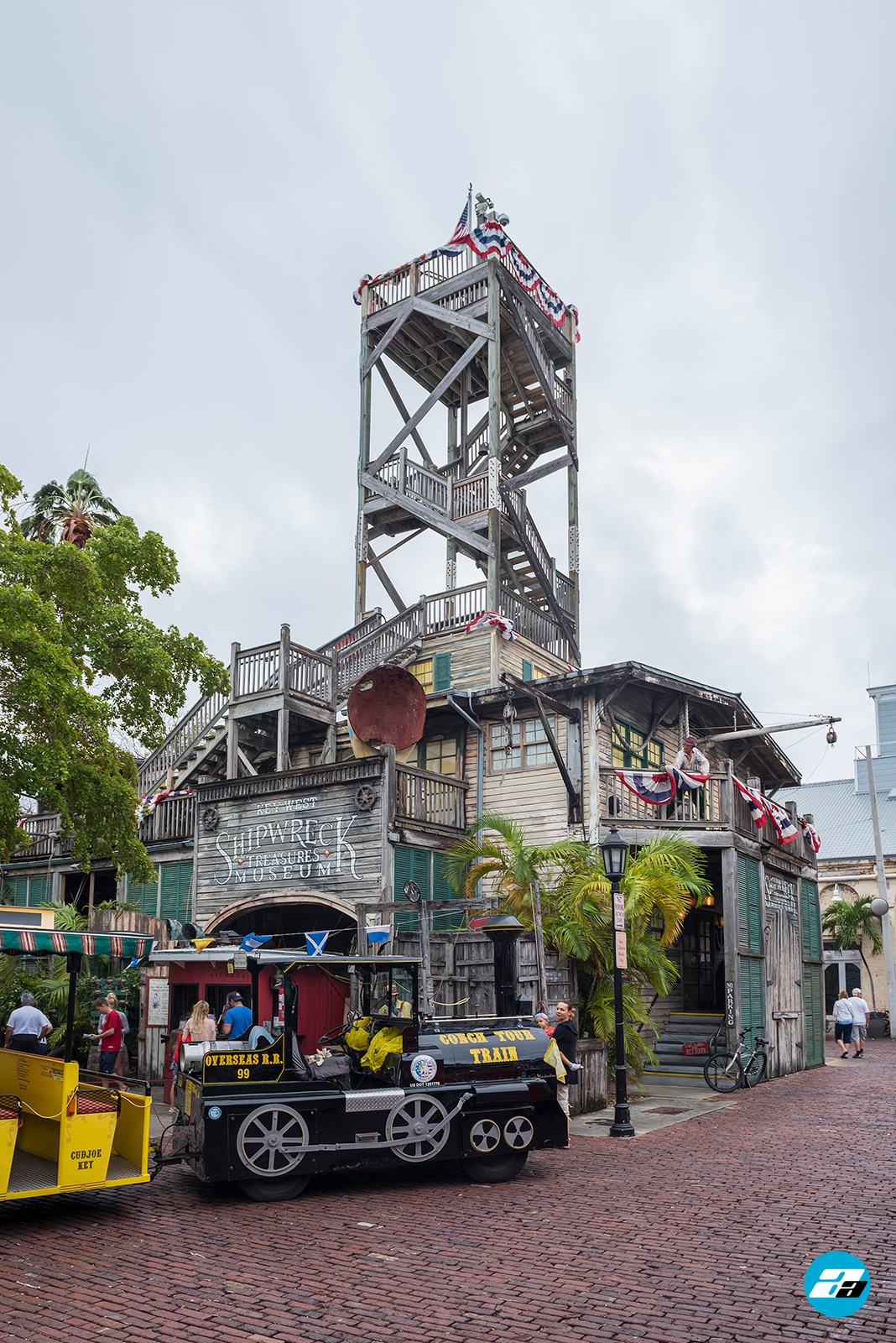 Another very popular activity on these is bike riding as well as renting one of those small scooters. Diving as well as snorkeling is very popular as well. As a matter of fact, one of the most marketed attractions on the main streets is a trip to the Dry Tortugas & Fort Jefferson. We already covered this amazing place in one of our previous posts. Absolutely a place we recommend to visit and experience.
Food
We used to drive to Key West some weekends just so we can get our hands on the lobster rolls from DJ's Clam Shack for lunch/dinner. The next day we would almost always go to the Blue Heaven for their amazing Eggs Benedict. Note that both places are quite popular and there always is a line/waitlist. There are many other great places to eat/drink there and to this day we miss some of them.
Lodging
Key West is also very popular with its bed and breakfast places. Lots of them are very historic buildings with amazing locations and services. We have stayed in a few of the hotels there and have never been disappointed.
Traveling with kids
It gets quite busy and loud on the main street and other nearby small streets. Key West is famous for its nightlife and bars so have that in mind when traveling with small children. Quite a good amount of people are under the influence of alcohol even during the day but after sunset, it can get crazy sometimes.
Parking
Parking is not always available and usually hard to find in the Keys. Especially during the main season there. One of the "tricks" we used to do was to always park in the Key West Fire Station parking lot. It usually has more than a few spots. From there it takes less than 10 minutes to get to Duval Street and be in the center of the city.
Book Similar Top Rated Adventures In Key West