Grand Canyon National Park does not really need an introduction. It is a natural wonder of the world and something you should see at least once in your lifetime. It is an unforgettable experience that stays with you for the rest of your life. During the summer the warm weather and those bright red & brown colors paint an incredible picture but during the winter the snow makes everything magical.
The Grand Canyon is 277 miles (446 km) long, up to 18 miles (29 km) wide and attains a depth of over a mile (6,093 feet or 1,857 meters).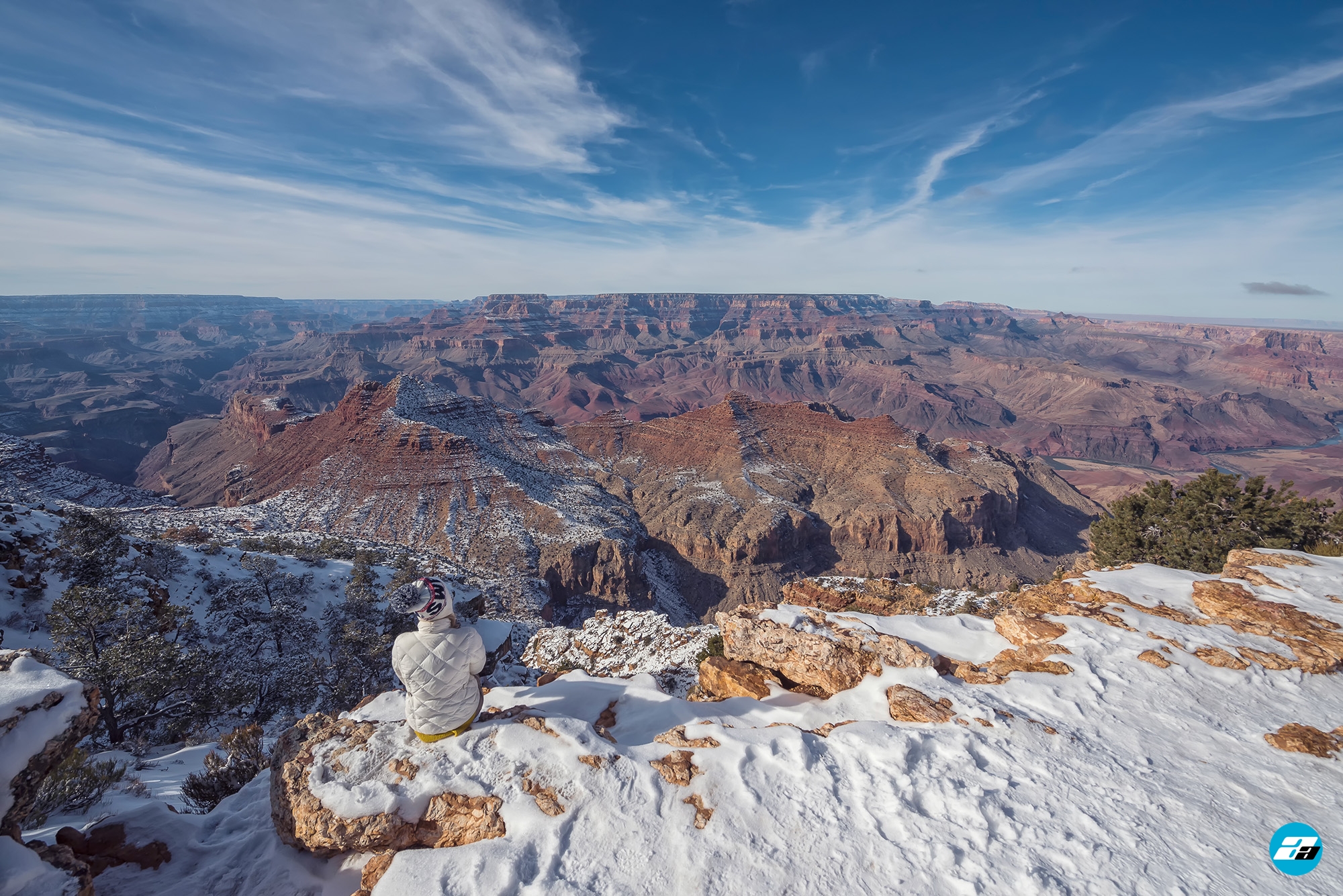 With its layered bands of red rock, the Grand Canyon reveals millions of years of geological history. With is the immense size it just overwhelms the senses and makes you feel somewhat insignificant in the "grand nature scheme" of things. It is one of the most visited tourist attractions in the continental United States. During the warmer months it can get quite busy but during the winter months quite cold and foggy. We have seen it during both seasons and in each of them, it looks amazing in its own way.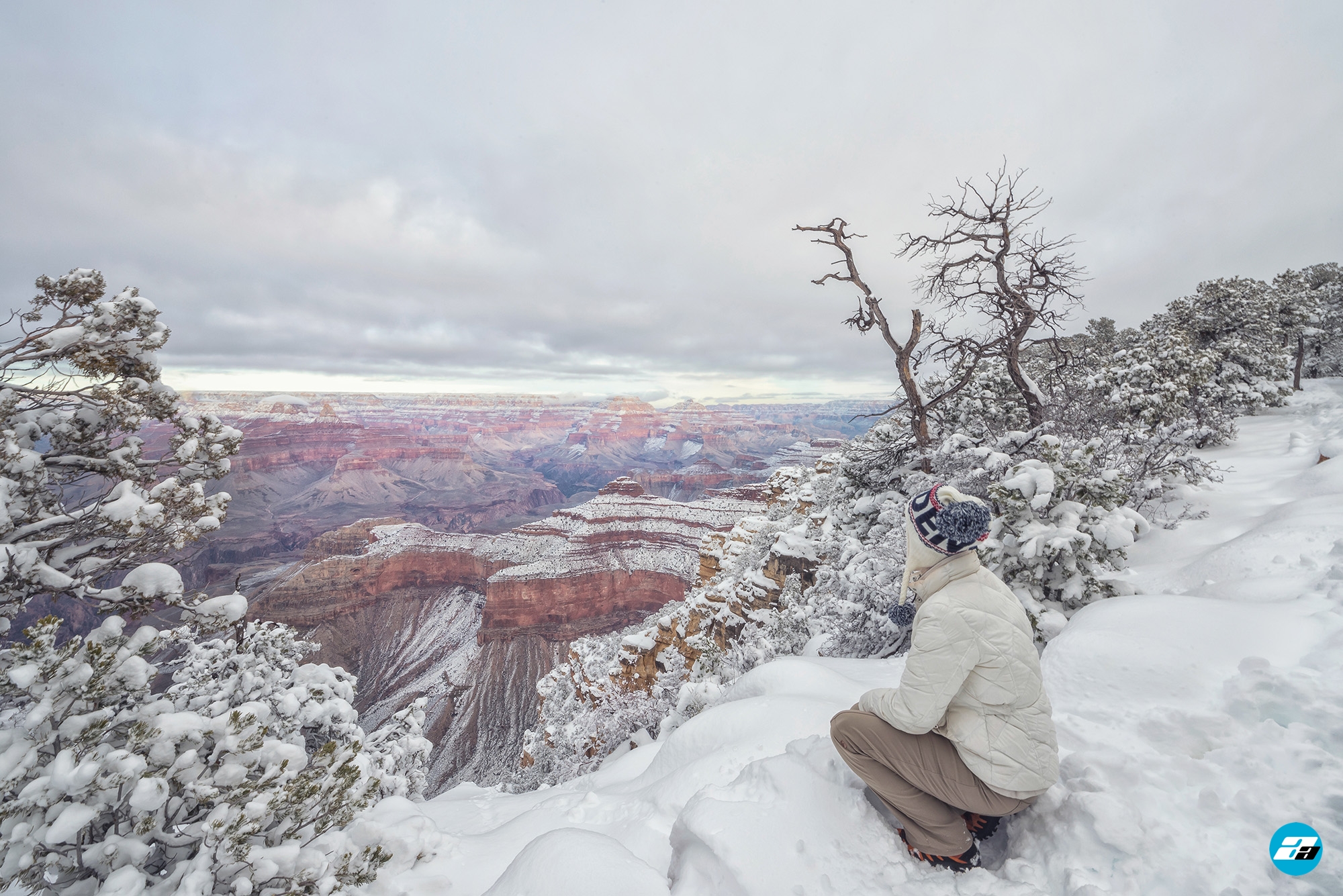 The South Rim
We visited both times the South Rim and have the North one on our to-do list for the future. During both our visits we found that the South Rim is very well maintained in terms of roads and logging and it is a perfect place for a vacation trip with the family. The majority of the viewpoints do not require hiking and is as convenient as parking your car and walking two minutes to the viewpoint.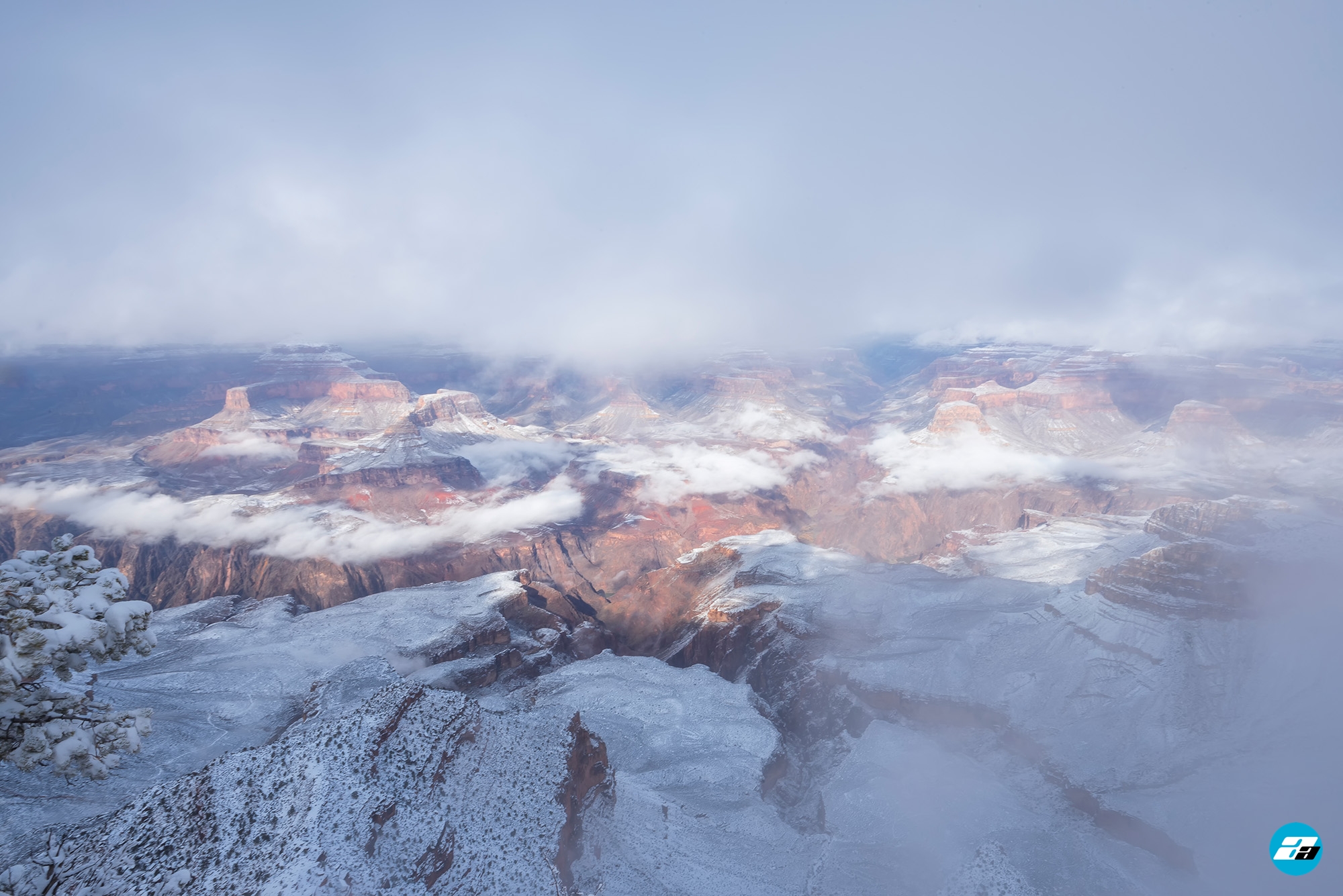 Winter Season
During the winter the weather is very unpredictable at the Grand Canyon and if you are planning a visit make sure it is for more than a day. We spend around 3 days there and each of the days was completely different. Day one was foggy most of the time: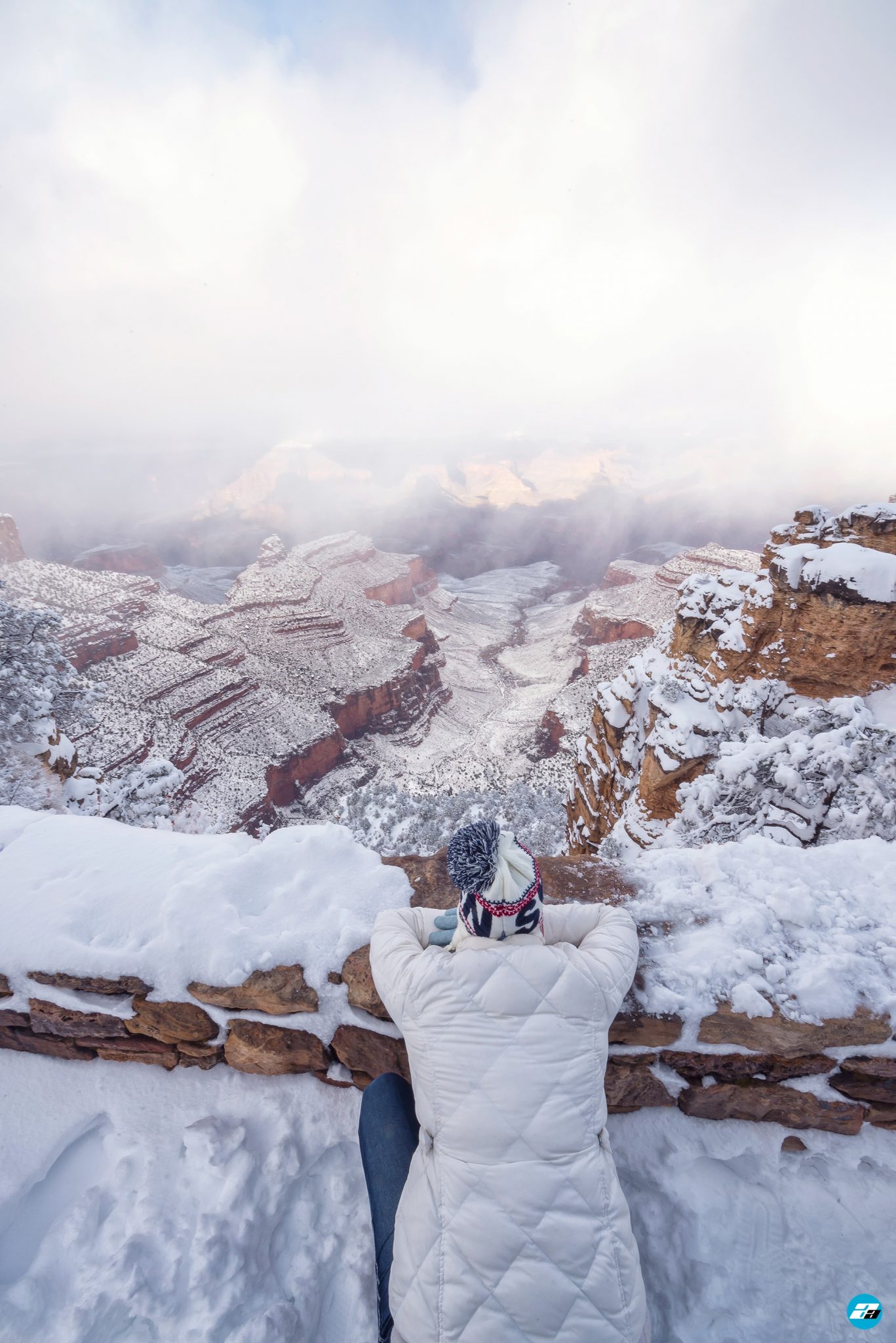 During the second day, the fog started to disappear and what we waited to see started to present itself slowly and majestically. The weather got warmer and we had the perfect conditions to explore the canyon: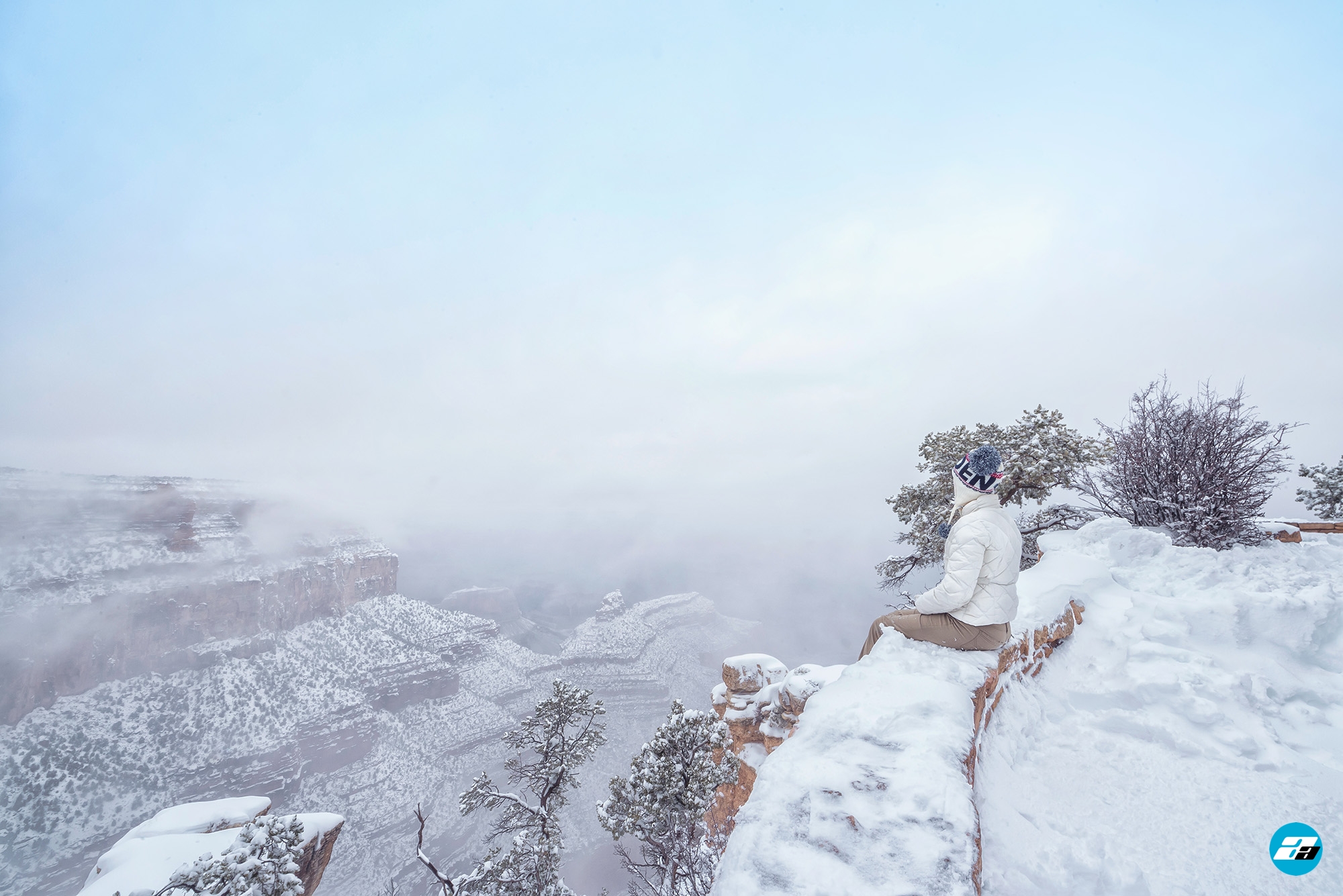 The last day we had clear skies and sunny days to work with. Interestingly enough the number of people was not as many as we expected. Probably due to the rough weather the days before and the short amount of time many have to stay in the park premisses. We got amazing views:
If you have a choice in regards to the season to visit the Grand Canyon national park most would recommend being during the warmer months. We ware extremely lucky to catch plenty of great views during the winter season but many of those who were leaving were quite disappointed. Some people spend two-plus days with zero visibility due to the fog and snowfall. So plan accordingly. We recommend both seasons as each is beautiful in its own way 🙂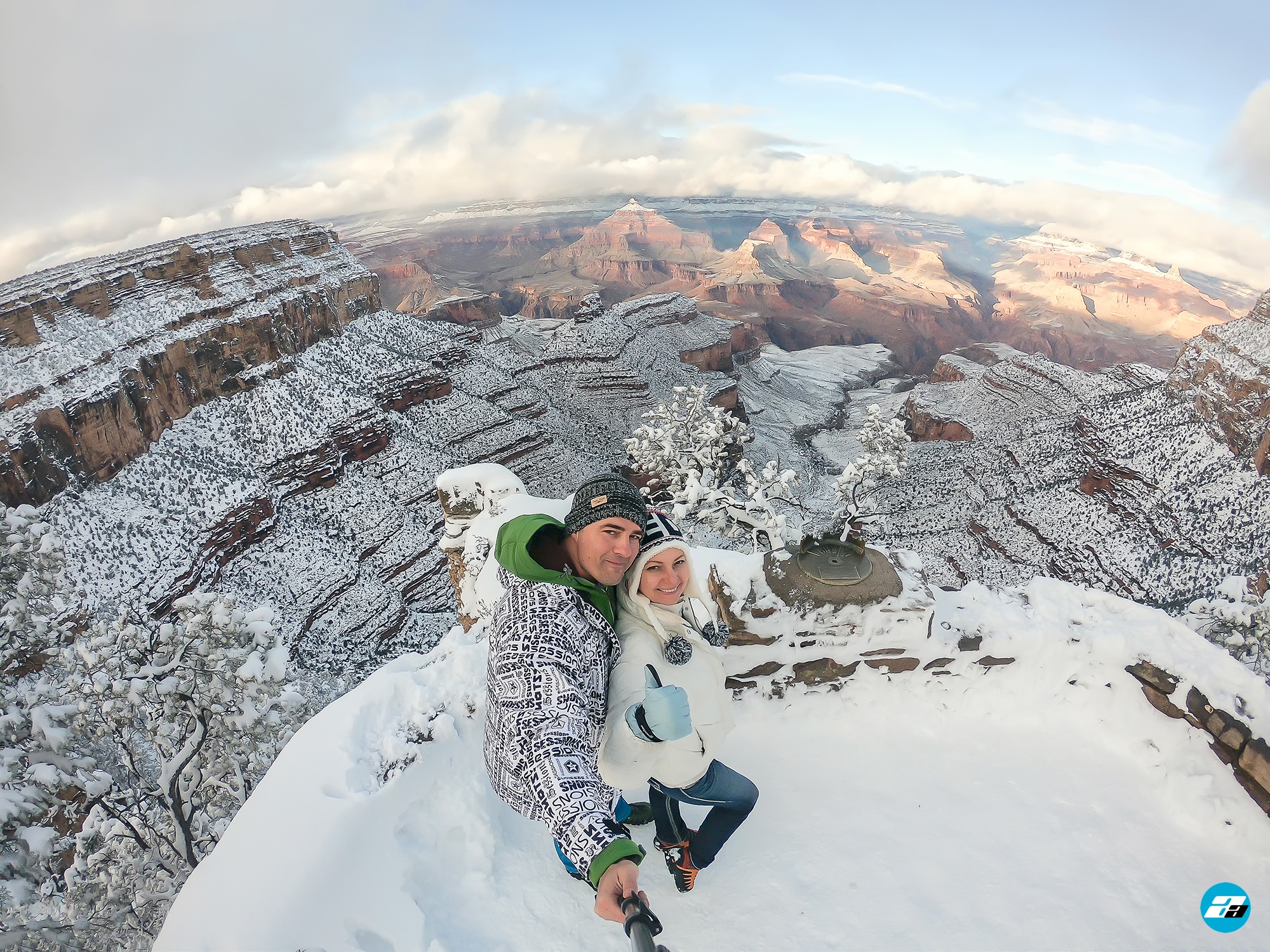 Lodging
During our last trip, we stayed at The Grand Hotel which is located outside of the park in the Grand Canyon Village. It is ten minutes' drive to the park entrance and we absolutely loved our stay there. We also have visited El Tovar Hotel which is right on the actual rim of the canyon and it has unbelievable views right from the rooms. It is however tricky to get a room there due to availability and price. Another place we have stayed in the Yavapai Lodge. Below is a link/info of The Grand Hotel:
Links
Here are some useful links to have in mind when planning your trip:

1. Grand Canyon Official Web Site
2. Grand Canyon Weather Conditions
3. Grand Canyon Logging (inside the park)
Book Similar Top Rated Adventures