To truly understand Japan, you must experience its backstreets, famous monuments, and temples, cuisine and culture. Kyoto does not have the economic refinement and vitality of Tokyo and Osaka but to us, Kyoto is the soul of Japan. An unbelievable combination of the old and new, ancient history and present. City full of colors, stories, and vibes. The city which once experienced, felt and seen, remains with you for the rest of your life. Kyoto to us was the closest we felt to Japan and its people, culture, and history!
Lodging
Similar to what we did in our visit to Tokyo we made sure you are staying next to Kyoto train station. The station which by itself could be an attraction. It is filled with restaurants, stores, and beautifully architected. As we mentioned almost everything in Japan is connected via train or metro so staying next to a train station is a very good idea. Our hotel was about two minutes walking distance from it. We highly recommend it as a "hub" for daily trips around Kyoto. The hotel's name is Hotel Gracery Kyoto Sanjo.
Cuisine
We usually either Yelp or ask locals when traveling and looking to experience the local cuisine. Most of the highly rated places in Kyoto were not accessible without crazy wait times. Very few of them accepted reservations or spoke English so have that in mind. We managed to visit a few of them and it was worth the hype and wait. We had the best udon soup and sushi in Kyoto and Nara. For Kyoto specifically read more bellow about the Nishiki Market and the Heart Bread Antique. Those two for us left a great impression.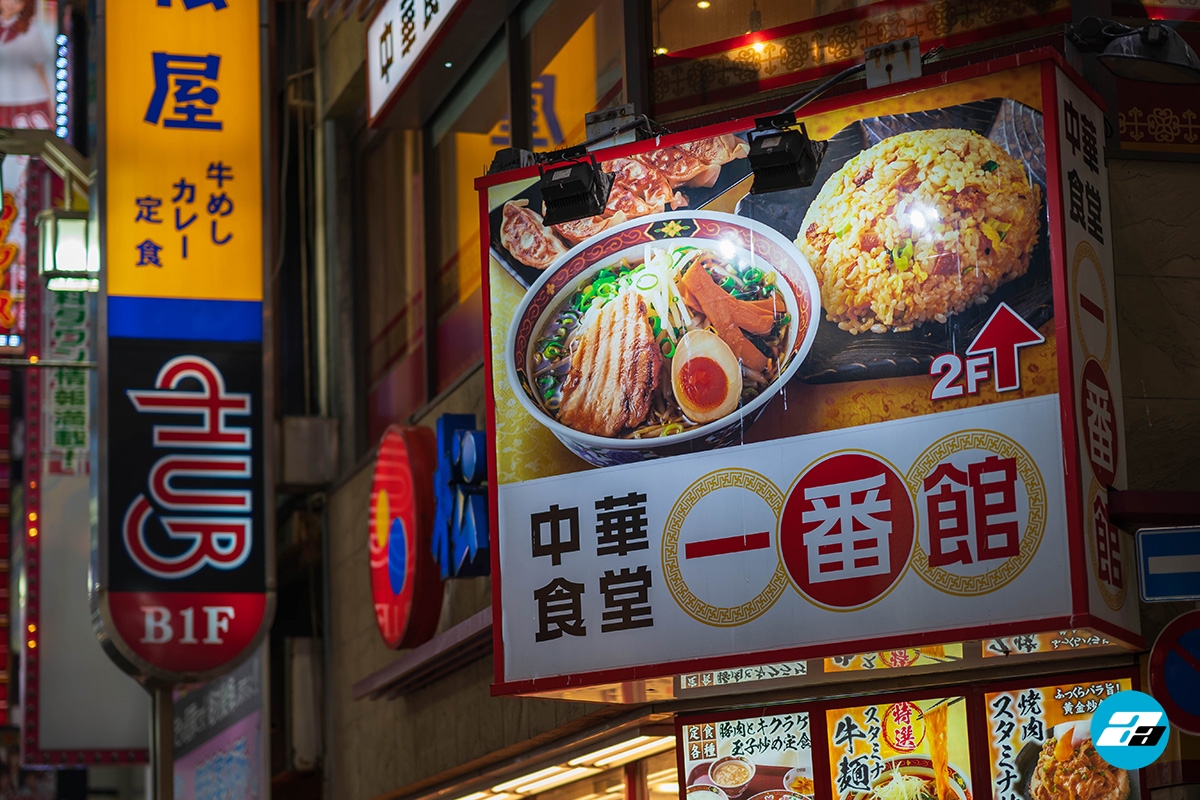 Things to See & Do
We made reservations prior to the trip on a few things we really wanted to experience in Japan. One was to dress as samurai (something our son was really looking forward to). The other to visit Kyoto in the national Japanese kimonos. It had to be in Kyoto since we wanted to do it in the Fushimi Inari Shrine (the one with the hundreds of the orange gates). We did both reservations online and both were absolutely worth every penny. If you have the time do not think twice about it. We had people stopping us to take pictures and others saying "We should have done this!". We reserved our kimonos from this web site (use google translate).
The samurai experience included a few sessions where you throw ninja stars and play with various weapons. A 30 minutes history lesson about the samurai and ninjas as well as a sword-fighting demonstration. Overall great experience. It ended up with a 30 minutes session where you can dress as a samurai and take family pictures. Note that you do not actually dress with the authentic samurai armor. Those (as shown below) cost tens of thousands of dollars. You end up dressing (as shown above) with a leather copy of the real ones.
Fushimi Inari Shrine
No other shrine in Kyoto dedicated to Inari is as famous and as beautiful as the Fushimi Inari Shrine with its close to one thousand torii gates up the Inari mountain. We really tried to reach the top but the kimonos we were wearing do not help when caring for stuff and climbing tons of stairs. You have to remember than the kimonos come with sandals, so the comfort level is quite different when it comes to climbing and moving a lot.
The shrine sits at the base of a mountain also named Inari which is 233 meters (764 ft) above sea level, and includes trails up the mountain to many smaller shrines which span 4 kilometers (2.5 mi) and take approximately 2 hours to walk up.
Important Note – Look for the Hidden Bamboo Forest!
When you are in the Fushimi Inari Shrine at the beginning of the pathway keep your eyes open to the right side. There is a "hidden" walkway which leads to a small bamboo forest! It is a less known hidden gem we found about while doing research on the shrine. The main pathway is absolutely crazy the majority of the day and taking pictures alone or with your family is close to impossible. The best time is late afternoon or just go around like we did for most of our photos and look for other views.
Toji Temple
Toji temple is famous for a few things. Its five-story pagoda is the tallest in Japan and at one point it was the main headquarters of Shingon Buddhism. The temple is very well maintained and quite beautiful. We spend about half a day inside exploring it and we felt we needed more time to see everything. There is a very nice fish pond, various flowers, and more than enough benches for visitors to relax and enjoy. Also plenty of cherry blossoms along the pond 🙂
Nishiki Market
While in Kyoto and have a few hours to spare we also would recommend the Nishiki Market. Located one block north and parallel to Shijō Street and west of Teramachi StreetIt is quite a famous place for all kinds of local foods and sweets. It is very busy and quite a tight narrow corridor that you walk through, but other than that it is a must-see. You should also try some of the fresh food from there. We liked everything we tried.
Important Note – Look for the Heart Bread Antique!
If you want to take a break from the Japanese food and want to get some French bread and croissants head over to the Heart Bread Antique. It is right next to the market. Everything we tried there was absolutely delicious! We actually went back again the next day and had deserts after our second visit to the Nishiki Market.
Day Trips from Kyoto
As we mentioned in the beginning our plan was to have Kyoto a base city from which to do day trips via the Japan Rail. Since our hotel was walking distance from the train station that was a very convenient way to explore multiple cities quickly. Bellow are the day trips we did and links to larger and more detailed articles.
Itsukushima / Miyajima Island
We heard a lot of good things about Miyajima and they all were true. This island was a calm beautiful piece of heaven. With its huge tori gate right at its shore to the numerous deers welcoming you when you arrive. It was like a fairy tale. Tons of restaurants and small shops and very historic look and feel of Japan. / read more
Kobe
Although we knew Kobe has so much to offer and experience we wanted to make sure one thing we will do when we get there. Experience an authentic Kobe Beef! Our son is a very picky eater. We could not stop him from eating there and close his mouth from screaming "Oh my gosh this is so good!" It was … it was the best steak we ever tried. An experience that we think is an absolute must in Kobe. / read more
Nara
Nara is the capital of Japan's Nara Prefecture, in south-central Honshu. It is famous for its beautiful temples and countless deers running around them. The temples and the combination of old and new Japan really made Nara one of the top places we recommend now for people to visit and experience. / read more
Other
Although we did not have a chance to visit these they are highly recommended attractions for our next trip. A few of them we missed on our trip due to unforeseen circumstances. The list includes Otagi Nenbutsu-ji, Tenryu-ji temple, Kinkaku-ji, Myoshin-ji, and others.
Conclusion
Kyoto is a must-see destination. It has everything you want to experience in Japan and more. Beautiful temples, shrines, parks, museums, and amazing food. Its location is perfect for day trips to close by cities and attractions. Do not miss Kyoto. Trust us it is that good!
Book Similar Top Rated Adventures