Tokyo or also known as the Tokyo Metropolis is an amazing and humongous city. It is hard to even begin describing its crazy size and amount of people living there. It is the most populated city in the world with almost 38 Million people! Some parts of the city are so busy that you have to be there to really understand the dynamics and the level of organization that exists for this to work and function as it does.
There are three parts of Tokyo: Western, Central, and Northern. We strategically stayed at the western side and our hotel was 5 mins from the absolute busiest train station in the world, the Shinjuku Station (used by an average of 3.64 million people per day)! The location was very convenient since it was right in the middle of the Shinjuku district where you could find tons of busy restaurants, shops, and anything you can imagine.
Lodging
If you need to plan something properly when visiting Japan that one thing would be your train travel. Everything (or almost everything) is connected either via train or metro. We had our hotel right next to the station so we can do day trips easily and it worked nicely. The hotel we stayed at and one we can honestly say that was good and well priced was Hotel Gracery Shinjuku. It is actually located in one of the tallest buildings in that area which also hosts a bunch of good restaurants and a movie theater.
Logistics
We did what everyone online recommended, we bought two weeks Japan Rail Pass (JR). It was for the most part good advice. For some of the day trips, however, we had to buy other tickets so have that in mind. It is not one "Multi-Pass" for all. Every afternoon we would plan the next day travel-wise. Figure out the train schedule etc. Everything runs so efficiently and on time always that it makes you question the reality you live in. We tried to travel with the so-called "bullet trains" as much as we could. They are called Shinkansen.
Things to See
As you can imagine in such a big city with so much culture and history there are a lot of things to see. We initially just enjoyed walking around the city and experiencing the vibe and cuisine. Not that you can have enough of that but when we needed a break we visited some of the more recommended and well-known attractions.
Senso-Ji Temple
This was one of the main attractions we knew we had to visit. It is known as Asakusa Kannon and it is considered the most sacred and spectacular temple in Tokyo. The locals were all dressed in their national kimonos and everyone is taking pictures. If you for a second thought that in your country selfies are everywhere you should go to this temple. Japanese youth loves selfies and their phones! The temple is huge and provides plenty of great places for pictures. The only issue is that it is super crowded and taking a picture with just you or your family will be a challenge. Overall we highly recommend this place. The old-style buildings and the atmosphere are something to be experienced. Everywhere everything is full of color, history, and good emotions. For more information, you can also visit the temple's official website.
Ueno Park
This was one of the main places we really wanted to visit due to all the pictures and stories we have heard about its beauty. It did not disappoint! We were a week early for the cherry blossoms there but everything else was beautiful. The park hosts four museums: Shitamachi Museum, The Tokyo Metropolitan Museum, Tokyo National Museum and Ueno Royal Museum, few Pagodas the Ueno Zoo as well as various other attractions. Plan to come back at-least-once if you want to see everything this place has to offer. There are also a good amount of street food places everywhere as well as places to sit, rest, and enjoy the atmosphere.
Tokyo International Forum
The forum was actually designed by the American-based Rafael Vinoly company and was completed in 1996. It feels brand new and it looks impressive inside and out. It is huge! From the inside, all you see is glass and metal shapes around it. It just looks unreal and it is hard to imagine how exactly it was built by people. The forum is packed with various restaurants, huge conference rooms, etc. You can learn more on the forum's official website.
Getting to it is a great experience as well since you walk through a business district filled with various interesting buildings, parks, and stores. If you are close by the forum make sure you also stop by the Tokyo Station located close by. It was also designed to have a western-style facade and it is a great place for pictures.
Imperial Palace
Although we were lucky to get amazing weather and worry-free travel we were not so lucky when it comes to the palace. At the time we were there it was closed and we were only allowed in the area around it. Since those areas are next to the palace they were quite beautiful and filled with cherry blossoms and other trees. Overall this place is a must-see even if you cannot get inside the palace perse.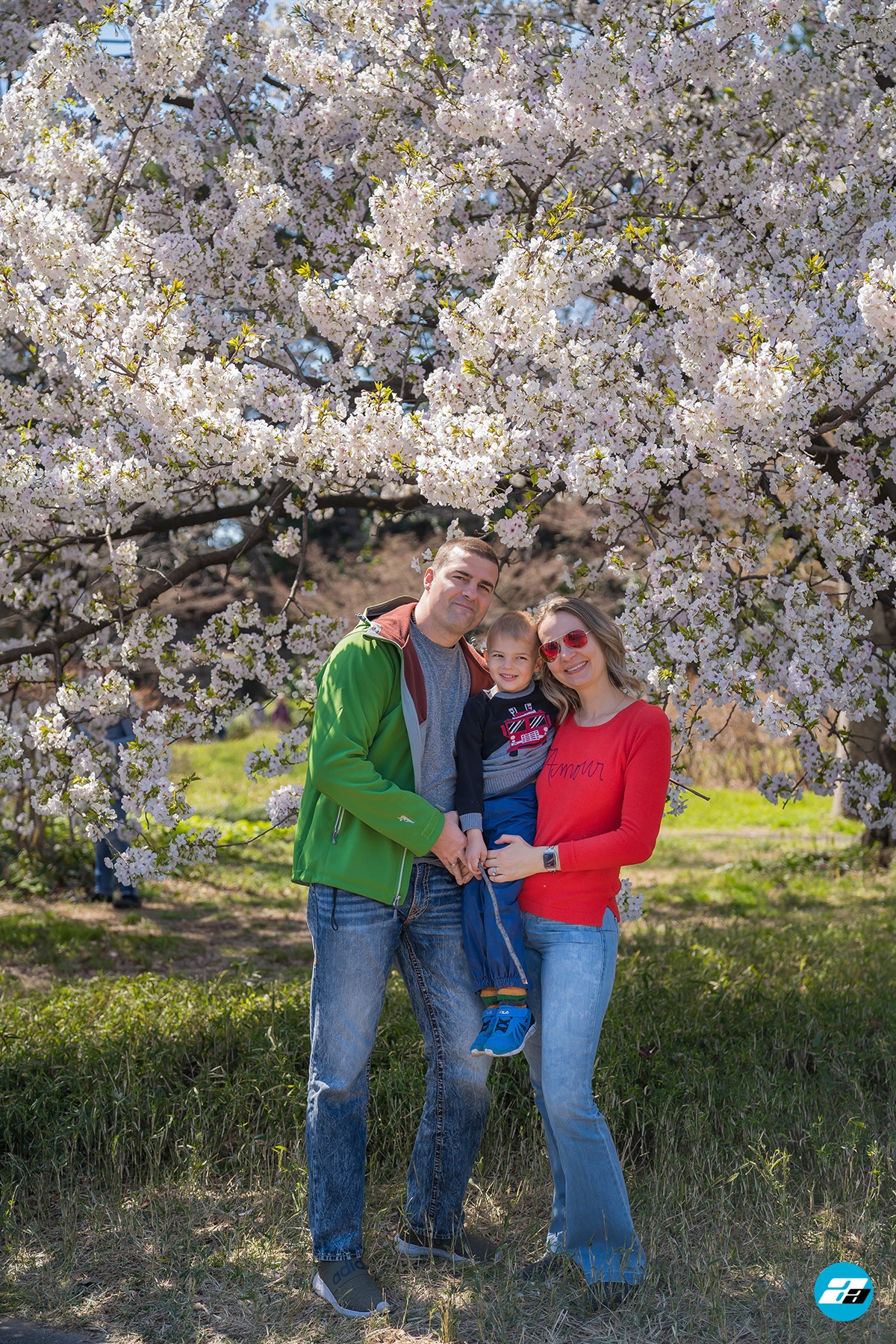 Tōshō-gū Shrine – Day Trip to Nikko
We did a day trip to the Tosho-gu Shrine which surprised us with its size and amount of details everywhere. It is an extremely impressive sight. Every building is decorated in so much detail that you really need to stop and pay attention to enjoy them. Take your time this place is magnificent.
Together with Futarasan Shrine and Rinnō-ji, it forms the Shrines and Temples of Nikkō UNESCO World Heritage Site, with 42 structures of the shrine included in the nomination. Five of them are designated as National Treasures of Japan, and three more as Important Cultural Properties.
Other
These are just a few of the places worth visiting. Tokyo is such a cosmopolitan city that you can write entire books on what, where, and when to see and experience. Some worth mentioning: Tokyo Tower (which will test your patience). Kabuki-za Theather, Kitanomaru Park, Koishikawa Korakuen Garden, and many many more.
Tokyo at Night
We stayed less than a week in Tokyo but one thing that would remain with us for a very long time is how alive this city was at night. The lights flashing everywhere, swarms of people around you, bars and restaurants packed and everyone just embracing this organized chaos. It is absolutely something to experience and see!
Overall it was an absolute dream come true for us. The city left such a lasting impression on us that the first opportunity we get … we are going back 🙂
Book Similar Top Rated Adventures