Los Angeles Arts District is one of those cases where a touch of modern art & graffiti have brought back to life an entire industrial area. Some of those buildings there have a history going back to the early 20th century! A transformation that is worth seeing and experiencing.
The Arts District is strategically located near the center of Downtown LA making it easier accessible for alternate forms of transportation. The Los Angeles County Metropolitan Transportation Authority (Metro) Gold Line station is located along Alameda St. The cross-section streets are along East First St. and East Temple St. The small neighborhood is also serviced by the Los Angeles Department of Transportations (LADOT) DASH bus making several stops on Hewitt St.
Influenced by the art on those buildings a lot of galleries have opened up to showcase some amazing pieces of art as well. Plenty of good places to eat, explore, and have fun. It has the same vibe and feels like Miami Wynwood although we give the advantage to Miami due to the huge variety of the artworks and sheer size. If you are a fan of graffiti art and street art overall this place and the one in Miami are an absolute must-see. We are huge fans of both and for us, it was a no-brainer.
Things To Do
Honestly, while there you should try to explore and see as much of the murals and street art as you can. Some of the pieces are just insane. I mean in some cases entire building facades were used as a canvas!
In other cases, they are just small, beautiful, and clever. Like two wings which by design are incomplete and out of place on a wall. But once you are next to them … its a masterpiece 🙂
And the work done is so precise and detailed that makes you wonder how is this even possible with a spray can? I mean the "Abuelita" mural must have taken those artists' days to complete. Not to mention how do you see the entire picture when you are on a ladder working on the hair? Or the glasses? In any case, you would not be sorry for taking your time in LA to see these.
There are also quite a few museums that are free to the public:
Art Share LA, Hauser & Wirth, DENK Gallery, A+D Museum, etc.
Food
Once we got somewhat tired of all the picture taking and mural displays we went for a snack at Wurstkuche. This place is as good as it is hard to read! Exotic grilled sausages with meat combinations that we never thought possible. For example: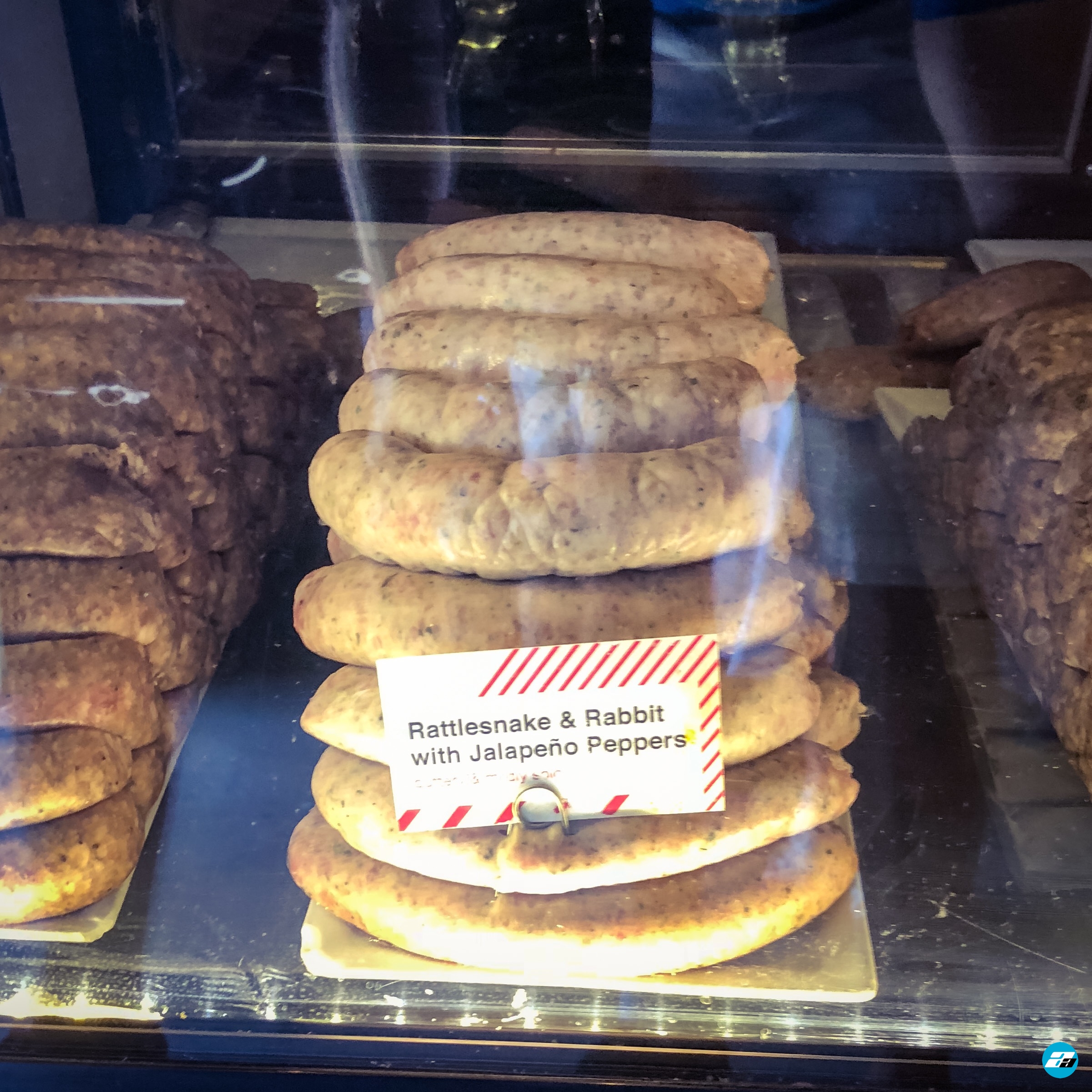 How about that? I mean never in my lifetime I would think that I will be eating a Rattlesnake & Rabbit sausage in Downtown LA. And believe me, it was absolutely amazing! The whole place was very nicely done with crazy sausage choices and a relaxing atmosphere.

Other places to eat include Church & State, Bestia, the Factory Kitchen, the Daily dose, Officine Brera, etc. For dessert, we tried the Pie Hole which was nice. Other options include Salt & Straw, Van Leeuwen Artisanal Ice Cream, Mikawaya, etc.

If you are looking for a drink then look no further. The Los Angeles Arts District has plenty to offer. There are quite a few great places like Angel City Brewery, Arts District Brewing Co, Pour Haus Wine Bar, Villains Tavern, Mumford Brewing Co, Eighty Two, etc.
Overall we loved it. We went to walk around and enjoy some street art, get a snack or two and maybe a beer … or two. It was everything we thought it would be and more 🙂
Explore Los Angeles