We love road trips! 2020 was not kind to long-distance travel so we decided it would be the year of road trips. One of those started at Los Angeles, stopped for two days in Napa, then five days in Lake Tahoe, and then back via The Big Sur to LA. Overall it was an amazing nine-day road trip.
The only long drive part of the trip is the initial drive to the Napa Valley which is ~ six hours. We did it in this way since we are familiar with that drive already and we really wanted to get to Napa quickly. It just feels you are on a vacation once you are in Napa for some reason :). After that things are smooth and the ride is enjoyable to Lake Tahoe and Big Sur. So lets breakdown the stops.
LA to Napa Valley, CA ~6-hour drive
As I mentioned already this is the longest drive. It is also not the most interesting one. The main reason for us to want to get through it as quick as possible and start the next day fresh in Napa Valley. You can of course stay at a hotel somewhere in the middle and make it easier from the driving perspective. Once in Napa life is good and with a good meal and a glass of wine, your vacation has officially begun. At least it always feels that way for us when in that place. You can read more about our Napa Valley experience here as well as recommended places to stay.
Day 3 – Nappa Valley to Lake Tahoe, CA ~3-hour drive
Now that drive is a whole different story. Not very long and filled with great landscapes and vista points. It might take you more than three hours if you stop frequently (like we do) so have that in mind. Lake Tahoe was the main goal of our trip so we spend about five days there. You can read more about our Lake Tahoe experience here.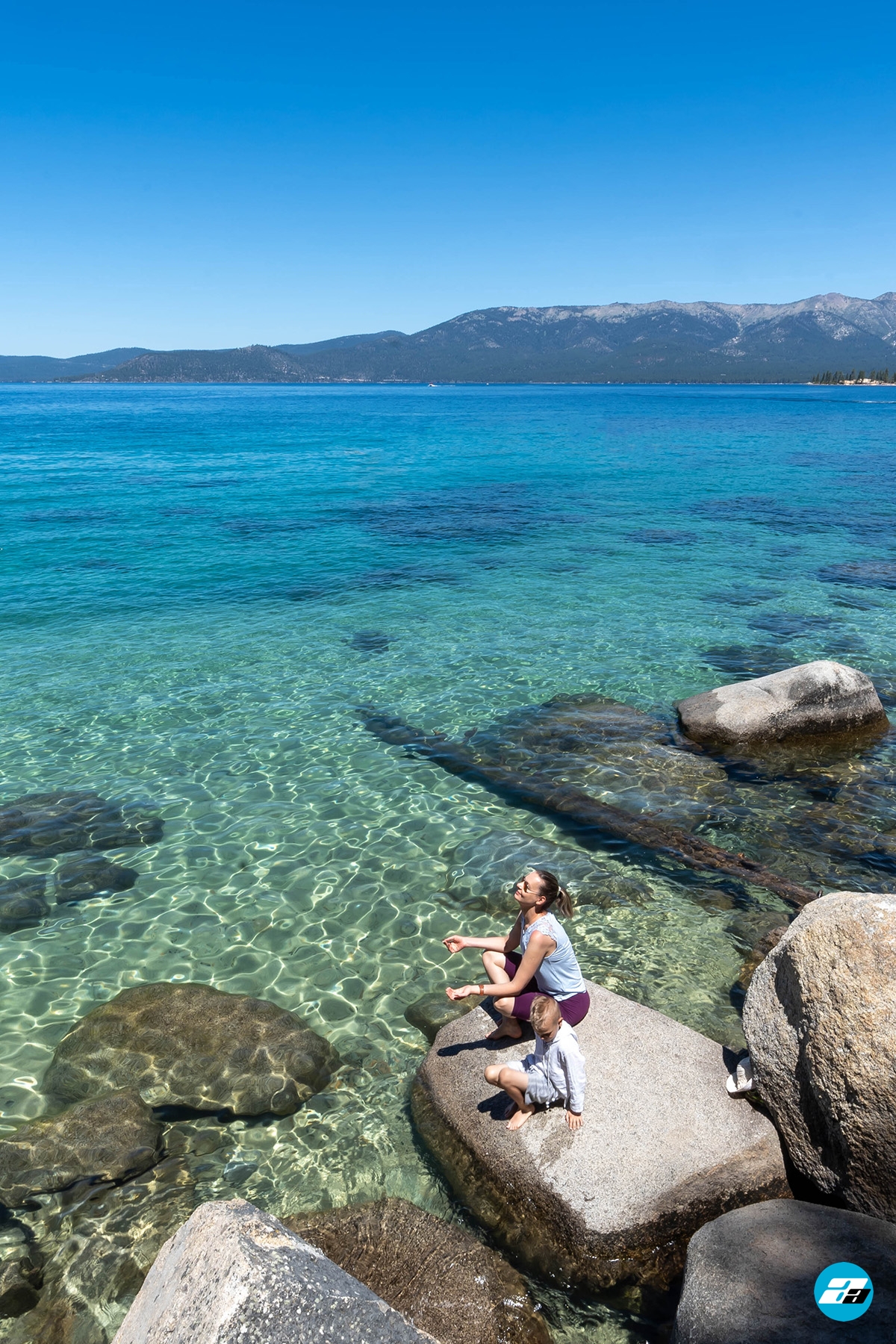 Day 7 – Lake Tahoe to Monterey, CA ~5-hour drive
You have tons of options here. Monterey, Carmel By The Sea, or even Napa Valley (again) are all great stops for the night. We were already familiar with Carmel so we decided to explore Monterey for a day. Also, we chose to drive more that day so we could have extra time the next one when driving through the Big Sur. You almost never have enough time to truly enjoy the Pacific Coast Highway. So many awesome vista points, trails, and beaches to visit. Anyway, before we get there here are a few of the shots we took from Monterey.
Day 8 – Monterey, Big Sur & San Luis Obispo, CA ~3-hour drive
After having a great breakfast in Monterey at the amazing Crapes of Brittany we drove through the one and only Big Sur. Although the Pacific Highway is one road, how you go about driving through it and where you stop is all up to you. We practically stop and almost every vista point and trail looking for another breathtaking view. One thing we found out is that the vista points at the beginning have more accessible coastal views than those closer to LA. They also have more interesting rock formations and less beach area. Just something to have in mind.
We stopped at the Rugged Point for lunch and then ended up spending the night and the most unusual hotel we have visited in CA. The Madonna Inn in San Luis Obispo. The hotel is quite difficult to be described in one word.
So many colors and different styles. Each room has a different story and decor. Overall good place for one night and for the experience. The service was good overall. Food-wise we were not impressed at all. Few options close by that we could also recommend are Morro Bay and Pismo Beach. Both we have visited before and we liked as destinations and for things to see and explore.
Day 9 – San Luis Obispo to LA ~3-hour drive
Driving back depending on where you stayed you can either take your time or just get home and get ready for whatever is next on your schedule. We were not impressed that much by the Madonna Inn and since we have already been to Pismo Beach and Morro Bay decided to just get home and get ready for the next week.
Overall this was one of the better road trips we have done and by far the best in 2020 (so far). Great landscapes, awesome food, wine, and relaxation. Napa Valley and Lake Tahoe are hard to beat as a vacation destinations. Big Sur never disappoints with its beautiful coastal views. We absolutely had a blast. Hope you would too if you decide to use the same itinerary.
Book Similar Top Rated Adventures